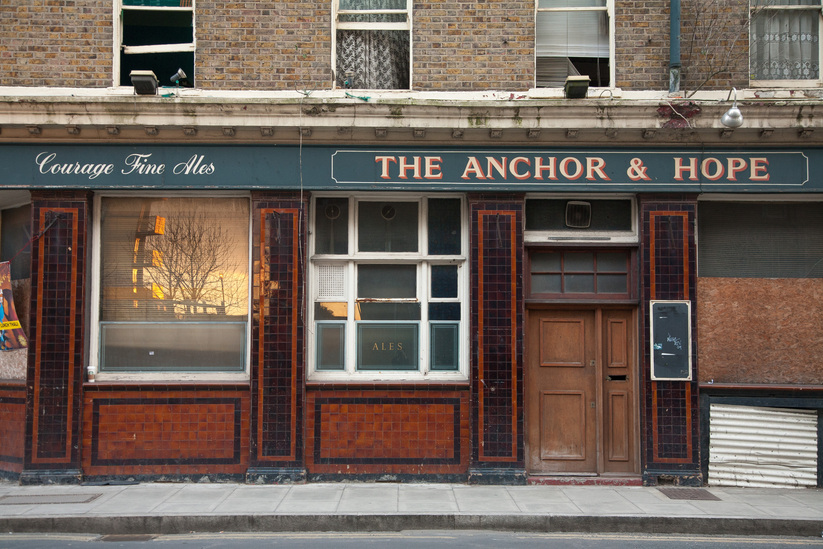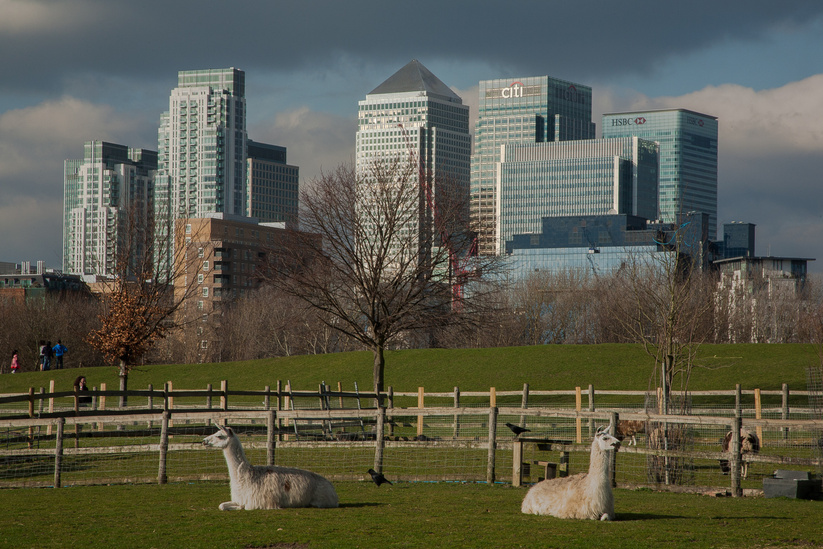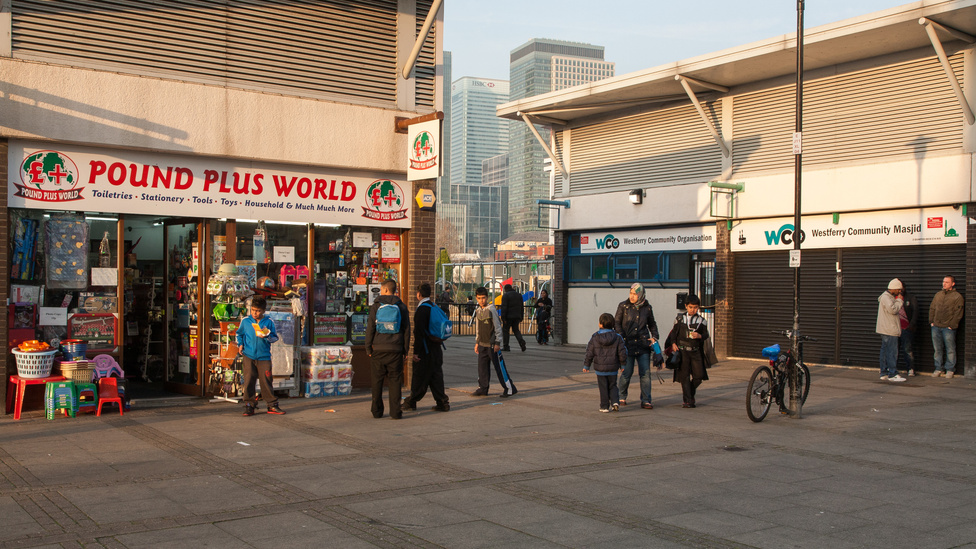 Few of the capital's 'villages' can claim to be as richly varied as the Isle of Dogs, the tongue of reclaimed marshland bounded by the River Thames and West India Docks in east London.

Formerly fertile pasture grazed by sheep, cattle and horses, in the early nineteenth century the area was urbanised with the construction of the docks, the hub of what was once the world's largest port. By the late 1970s, the docks had become obsolete and the 'Island', as it was commonly known, a derelict, isolated wasteland.


Since the 1980s, the area has undergone major regeneration with the development of Canary Wharf - a global financial centre, populated by almost 100,000 workers - and new transport links.


Today the peninsula is a place of contrasts: ethnically, culturally and socially diverse, home to skyscrapers and crumbling warehouses, luxury riverside apartment blocks and social housing developments, glitzy malls and local shopping parades, as well as the largest urban farm in Europe.

I shot this documentary series for the London Villages Project, a year-long initiative which saw some 60 photographers interpret the concept of a London village to create a photographic record of the capital in 2012.